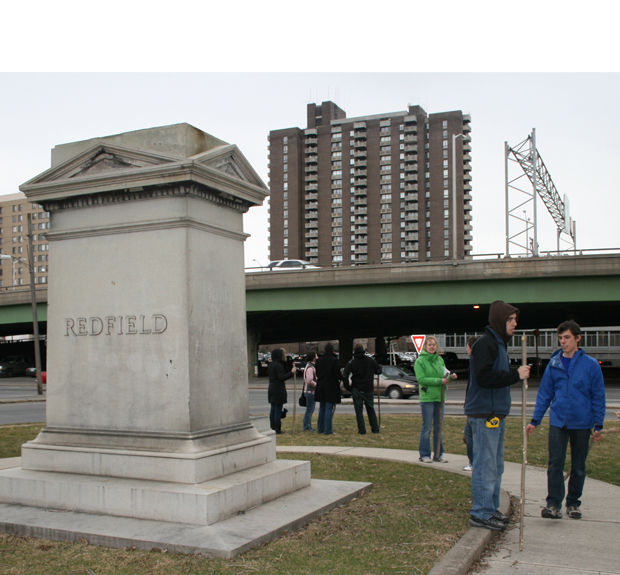 walk escape 08
spaziergangswissenschaft / identification of content and knowledge / experience design / urban renewal
ruth spitzer as guest lecturer, charrette for activating public space, university of syracuse (usa), design & innovation center for multidisciplinary design
"a walk is a string of pearls that leads from one remarkable place–one pearl–to another." lucius burckhardt
within the context of the charrette 'change your view, activate the public space' ruth spitzer was invited to contribute in form of a guest lecture. the charrette was a design competition aimed at transforming and bringing new life to an urban connective corridor, a zone that is to be the focus of an urban revitalization, in syracuse, new york.
the project is based on the assumption that this environment is (if at all) only perceivable through preconceived images which are already formed in the head of the observer.
in reference of lucius burckhardt's 'spaziergangswissenschaft' ruth spitzer proposed to set up a couple of walk escapes with the title: walking stick. the participants of the charrette where enabled to take ownership of their environment.the walk escapes where particularly suitable to obtain spatial impressions and 'spatial purchases' through direct physical movement.