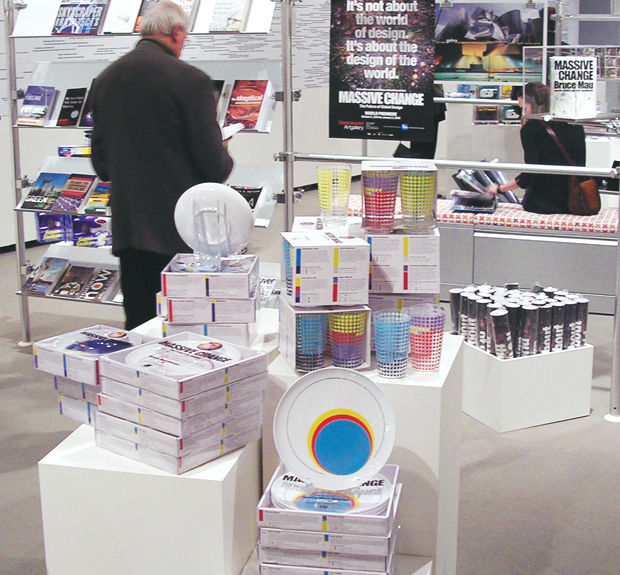 massive change souvenirs 04
statistics / information surfaces / objects as carrier of message
employer: bruce mau design, toronto (canada)
design: sarah dorkenwald and team, toronto (canada)
collaboration: umbra, toronto (canada)
2.6% of the sahara desert covered with solar cells could supply all of our current energy for the entire world.
one of the many projects sarah dorkenwald collaborated on at bruce mau design was the massive change exhibition–a research project concerning the capacities and limitations of human efforts and the power of design to improve life. the project became a traveling exhibition that first opened at the vancouver art gallery.
as part of the project, sarah dorkenwald designed a product line of plates and tumblers for the exhibition's gift shop. statistics generated out of the massive change research were translated into color patterns and printed on the product surfaces. they demonstrate the relations and percentages. the graphical surfaces have a function, but are an ornament or decoration at the same time.