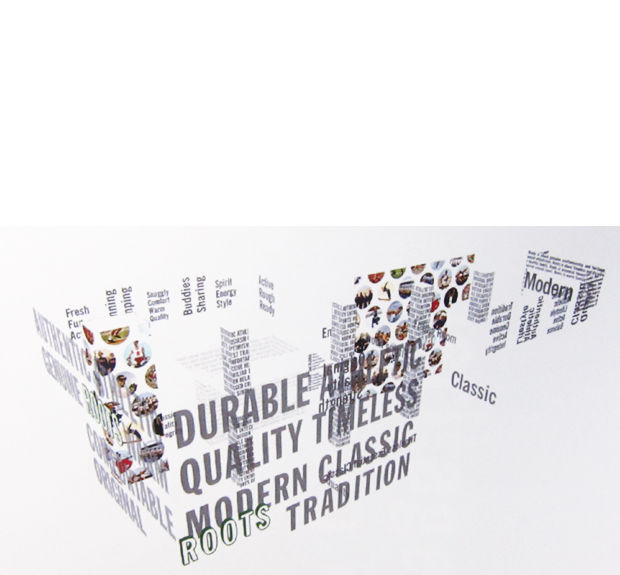 roots flagship store 02
retail design / cultural expression
employer: bruce mau design, toronto (canada)
design: sarah dorkenwald and team, toronto (canada)
client: roots, clothing retailer (canada)
it should be a store that you would go into without intending to buy something–a cultural expression of what roots stands for.
sarah dorkenwald and the team developed a retail design for the 20,000 square foot roots flagship store on bloor street in toronto which was opened in october 2002.
40 words assembled throughout the space reflect roots' identity. the store becomes an immersive, three-dimensional information environment of roots' core values.