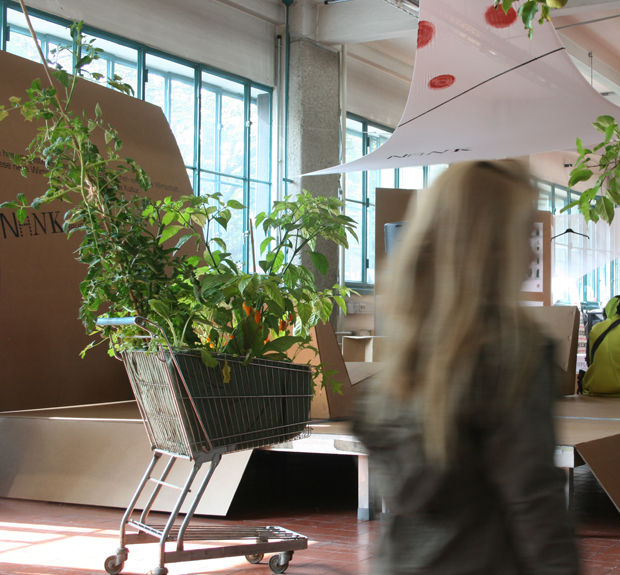 new work, new culture 10
exhibition design / key visual / discourse
collaboration: thomas schneider, vienna (austria) and frithjof bergmann, ann arbor (usa)
exhibition: ars electronica 'repair–sind wir noch zu retten' 2010 linz (austria)
"new work, new culture is not an attempt to somehow return to the status quo ante; rather it's an effort to develop, with patience and endurance, a new economy, a new system of work and a new culture... " frithjof bergmann, founder of new work, new culture.
the exhibition nank (neue arbeit, neue kultur / new work, new culture) at ars electronica 'repair–sind wir noch zu retten' 2010 in linz asked how people could use a broad spectrum of technologies to manufacture products themselves? this experiment's aim is to completely rethink work and, with a liberated attitude, to experience it anew.
to do this job, nank utilized two elements for the exhibition: 'community production' demonstrated technologies connected to food, energy, housing, environment, production, health, mobility, culture, and communication; in 'presence,' an open deliberation space, participants elaborated on new work, presence, and belonging.
dorkenwald und spitzer were involved in the conceptualization of nank and collaborated with frithjof bergmann on how new technologies such as rapid prototyping can change products and what will be the new role of the designer in this context.
for the exhibition we created a visual identity reflecting the attitude of nank: the sail or triangle was chosen as the symbolic element of print media and exhibition design.